Cinema in Montmartre

There are two small but beautiful cinema rooms on the Montmartre hill.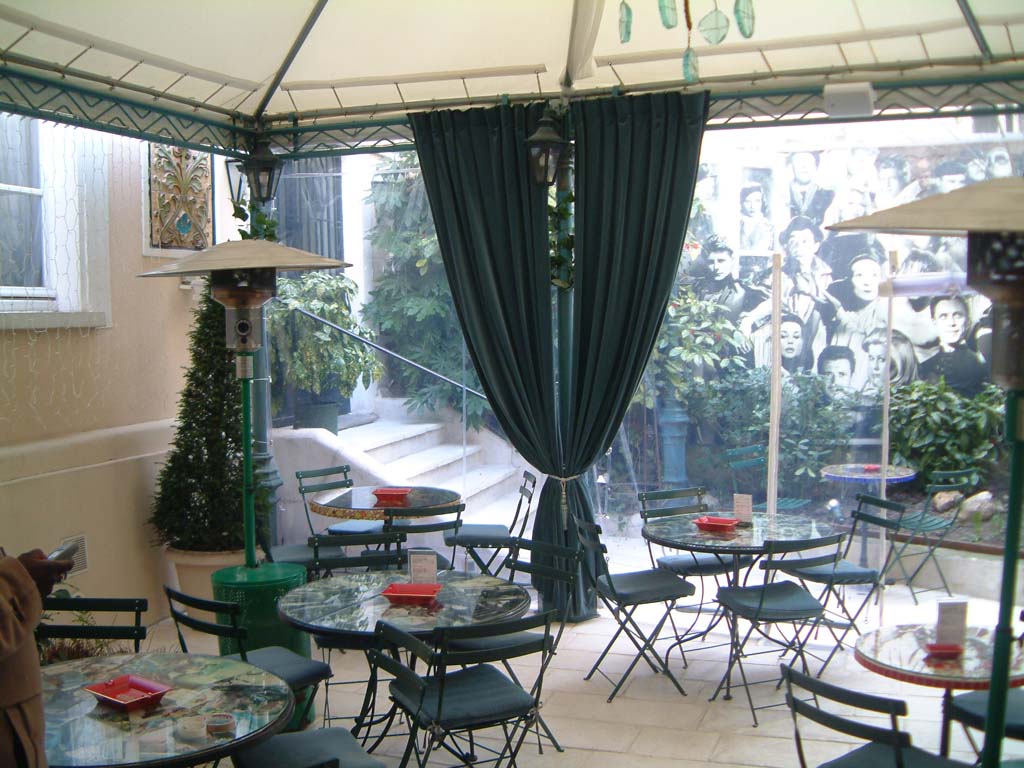 Le studio 28
:
Address: 10, rue Tholozé, 75018 Paris
Tel: 01 46 06 47 45
A charming place with a projection room which contains beautiful and strange lamps designed by Jean Cocteau in 1948.
Film premieres are held by the Director of the Cinema himself: he also organizes quizzes with prizes to be won.
You can also enjoy a cup of tea and sweet and savory pies in a soothing atmosphere in the tearoom (see photo).
You can sometimes admire temporary art exhibitions there too.
Website :
click here
CINE 13 THEATRE : Finally more a theater than a cinema
Address: 1 avenue Junot, 75018 Paris
Tel: 01 42 51 13 79
The
Ciné 13 Theater
was created by the filmaker Claude Lelouch who wanted to give a maximum comfort to the audience. He wants the audience to feel like as if they are in his living room and not in a commercial cinema.
In recent years, this theater now puts on more plays. Salomé Lelouch and Benjamin Bellecour have turned this venue into a place where you can see a theater program, concerts and other events ...
Claude Lelouch filmed some scenes of his film Edith & Marcel (1983) here.
Subsequently, the room became a "privileged" cinema where the director organized film premieres, public and private events and parties.
The Cine 13 has become mainly a theater, but we forget that it can always get back to broadcasting films!
For program details,
see the website