The Fabulous Destiny of Amelie Poulain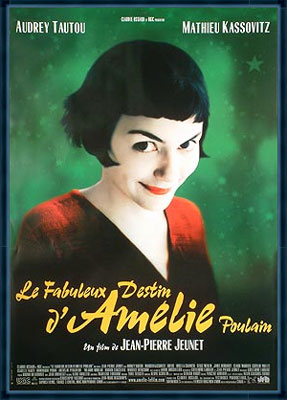 Did you love Amélie of Montmartre ? : Then why not take the time to discover three well-known locations that are featured in the film?
First exit at "Blanche " tube station and go up Rue Lepic ...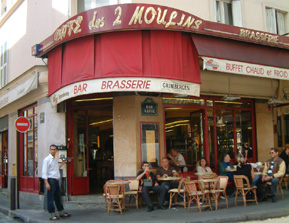 Le Café des Deux Moulins:
The café where Amelie works is located at 15 rue Lepic. The nearest tube station is Blanche (Line 2). Stop here for a coffee or a bite to eat.
Continue up Rue Lepic until you reach the intersection with rue des Abbesses, then take rue Tholozé

studio 28 cinema:
Amelie Poulain sometimes visited this cinema on Friday nights.Address: 10, rue Tholozé 75018 Paris
Art exhibitions are also often held here.

From here, go up rue Tholozé and take rue Durantin on your right. Go straight up rue Garreau until you reach rue des Trois Frères.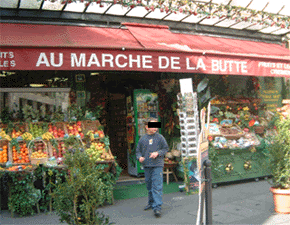 Maison Collignon (grocery):
Discover here the famous grocery "Maison Collignon" which is located at 56 rue des Trois Frères, at the intersection with rue Androuet. Posters and press articles about the success of the film and its impact on Montmartre have been pasted tastefully onto the walls. Ali, the grocer, has even released a CD, on which you can hear him and his wife both singing and talking about the history and daily life of the store.