Montmartre celebrates JAZZ!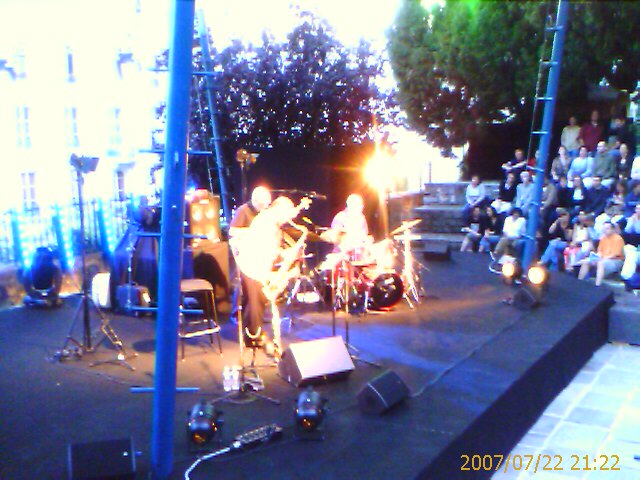 Every Summer, Montmartre pulsates with the rhythm of jazz!
The jazz festival is a chance for groups of musicians to play in local squares and sometimes even on the butte of Montmartre itself
The venues for this event (which lasts about ten days) include:

Les Arenas of Montmartre (Stair of the rue Berthe)

The gardens of the museum of Montmartre (12, rue Cortot - 75018 Paris)

the Studio 28 (cinema)

the "Théâtre de la Ville des Abbesses"

to the "relais de la Butte" café (at the foot of the square Emile Goudeau)

2007 Festival program

In 2007, the festival started in an outdoor location (Les Arenas of Montmartre) every night at 9 p.m.
It kicked off with the sound of the saxophone played by Dave Liebman (Sunday, July 22) along with bassist Steve Swallow and drummer Adam Nussbaum.
On July 23, audiences enjoyed jazz drums played by Daniel Humair, who was accompanied by bassist John Paul Céléa and pianist François Couturier.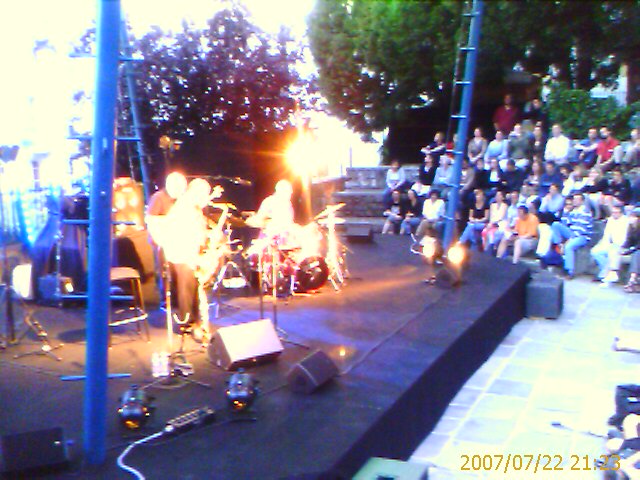 Others musiciansTuesday, July 24, 2007
ANDY EMLER MEGAOCTET ANDY EMLER MEGAOCTET

Wednesday, July 25, 2007
RHODA SCOTT RHODA SCOTT

Thursday, July 26, 2007
LEMMY CONSTANTINE LEMMY CONSTANTINE

Friday, July 27, 2007
MARTIAL SOLAL: the famous pianist not to be missed!

To buy tickets for the next Festival(18.9 euros instead),see the FNAC website